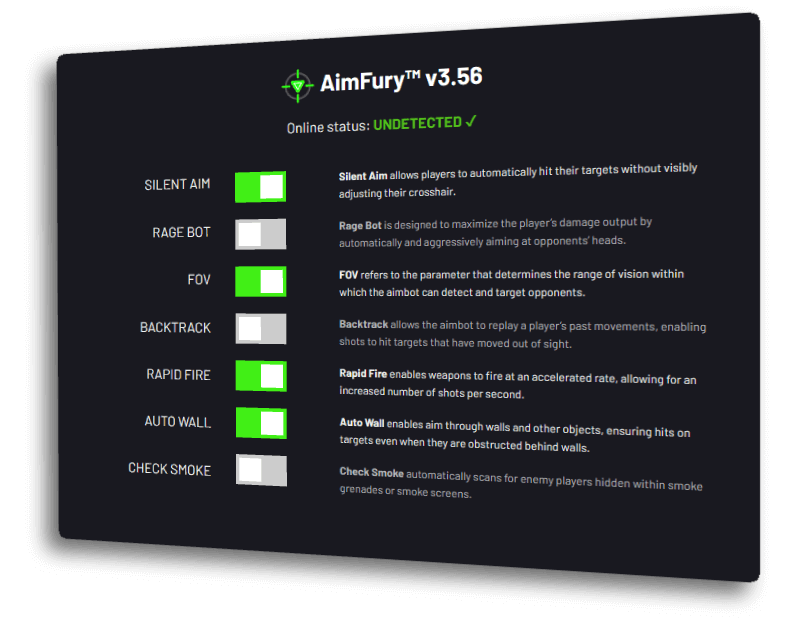 Automatic aim and fire at enemy players
Customizable aimbot settings for in-game accuracy and targeting
Visual and audible notifications of targeted enemies
Anti-ban and anti-detection technology to avoid getting caught by game moderators
Compatibility with multiple Rust versions and updates
Download Aimbot
Start Aimbot

Our aimbot is completely undetected from anti-cheats.

Our aimbot is safe and protected from malware.

We push new updates within an hour after a game update.

The .dll file is hardened and protected, meaning safety.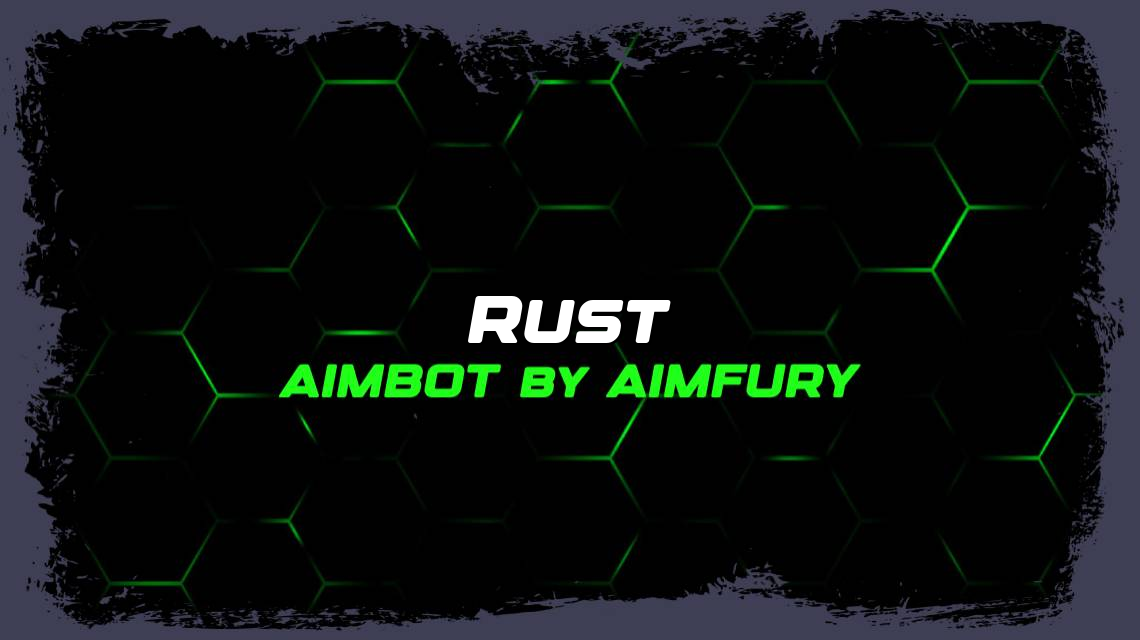 How AimFury™ Aimbot Works with Rust
What is AimFury™?
AimFury™ is a well-known provider of cheat tools and game cheating solutions. In particular, it offers an aimbot tool for players of Rust, a popular multiplayer survival game.
The tool is designed to provide players with an unfair advantage over other players in the game, by locking onto and targeting other players automatically. It is considered a cheat tool and is therefore not permitted by game developers.
How Does AimFury™ Aimbot Work with Rust?
AimFury™ Aimbot works by analyzing the game client's code and memory in real-time. It utilizes information provided by the game client to track the locations of other players and then automatically aims at them.
In Rust, AimFury™ Aimbot does this by using automated software that scans the environment, finds other players, and then "locks" onto them, directing the user's aim towards the target.
Features of AimFury™ Aimbot for Rust
AimFury™ offers many features to players who use their aimbot tool for Rust. These include:
Customization options for aimbot settings, such as target selection, aim speed, and field of view
Customizable hotkeys for activating and deactivating the aimbot
Protection mechanisms to prevent detection by game developers or anti-cheat software
Is AimFury™ Aimbot legal to use with Rust?
No, the use of aimbots or other cheat tools in Rust is against the game's terms of service and is considered cheating. Players caught using aimbots can face consequences such as account bans or suspensions.
Furthermore, the use of cheat tools undermines the integrity of the game and is generally frowned upon by other players in the community. Using cheats can ruin the experience of other players and ultimately harm the game's reputation and popularity.
Download Aimbot
Start Aimbot