Valorant Aimbot by
AimFury™
Download our free and undetected Valorant aimbot with tons of features.
Download Now
Start Aimbot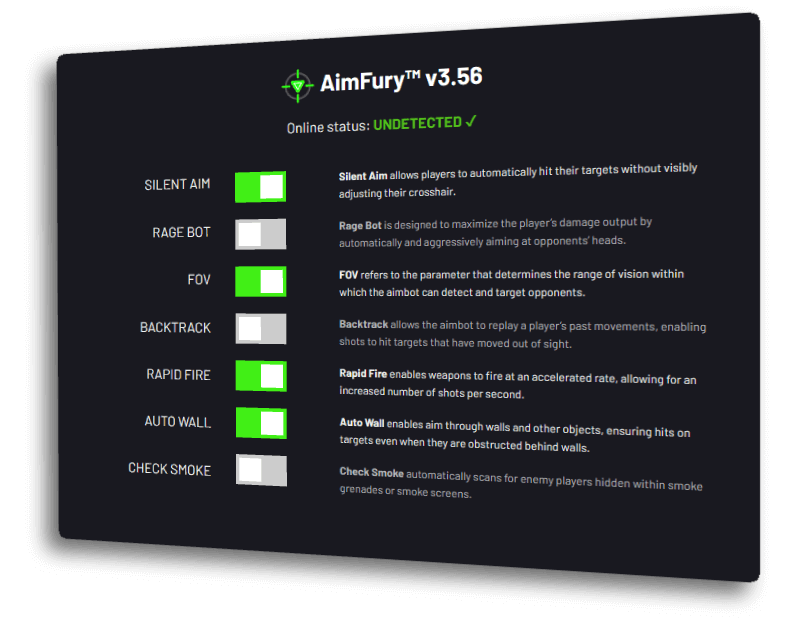 Automatic aim and firing at enemy players
Adjustable high-precision aiming and shot timing
Visibility check to avoid shooting through walls or obstacles
Smooth movement to prevent jittery-looking aiming motions
Customizable aim key and target bone selection
Download Aimbot
Start Aimbot

Our aimbot is completely undetected from anti-cheats.

Our aimbot is safe and protected from malware.

We push new updates within an hour after a game update.

The .dll file is hardened and protected, meaning safety.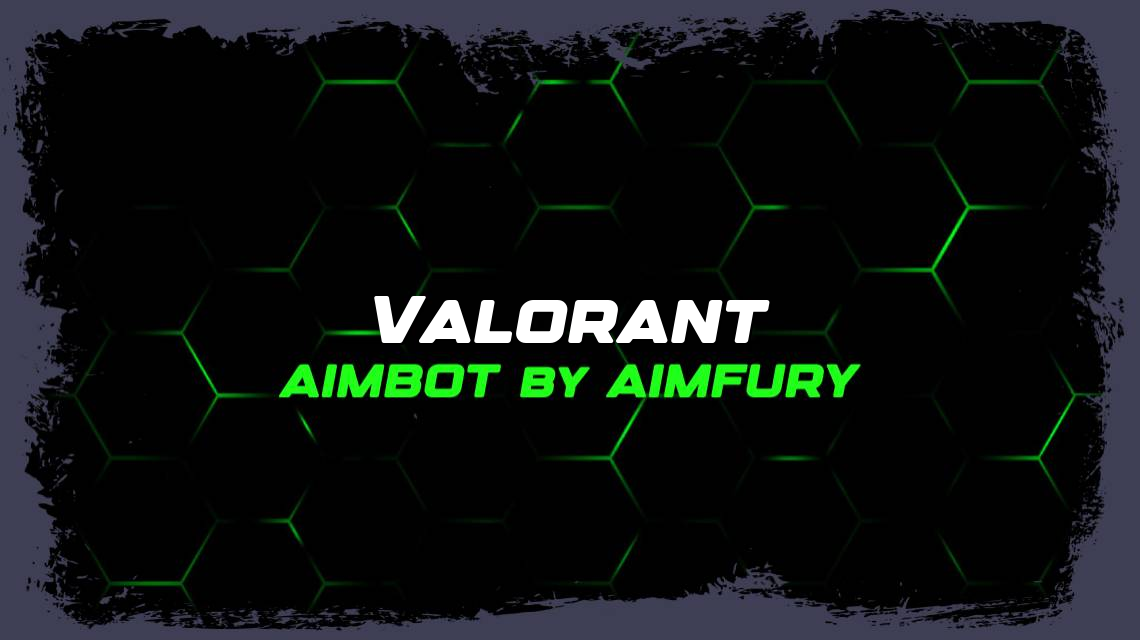 How AimFury™ Aimbot works with Valorant
What is AimFury™ Aimbot?
AimFury™ Aimbot is a tool designed to help players improve their aim in first-person shooter games. It works by automatically locking onto a target, making it easier for players to shoot accurately without having to aim manually.
How does it work in Valorant?
In Valorant, AimFury™ Aimbot works by using the game's memory to identify enemy players and automatically aim at them. It also offers a range of customizable settings that allow players to tailor the tool to their individual preferences and playstyle.
Some of the key features of AimFury™ Aimbot for Valorant include:
Customizable aimbot settings for improved accuracy
Auto-fire options to eliminate the need for players to manually shoot
ESP options to show player names, health, and other important information on-screen
Crosshair customizations to help with aim and recoil control
Undetectable by anti-cheat software for added security and peace of mind
By using AimFury™ Aimbot in Valorant, players can improve their confidence and skill level, making it easier to compete with other players.
Download Aimbot
Start Aimbot